October 25, 2021
Jon Sofen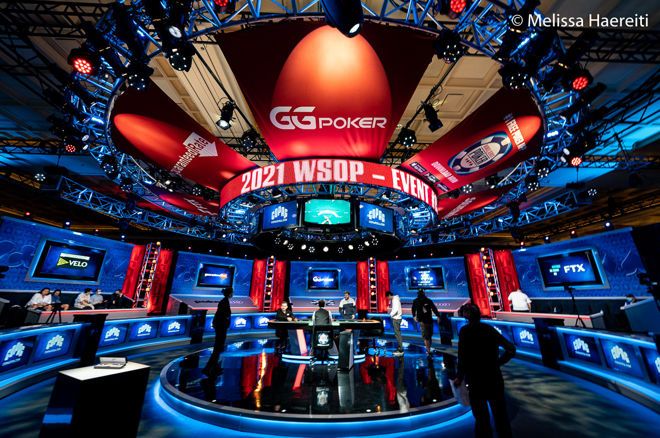 The first half of the 2021 World Series of Poker (WSOP) is now in the books, and we've seen a number of surprises and memorable moments. Phil Hellmuth, Adam Friedman, Jason Koon, Anthony Zinno, and the COVID-19 vaccine have been the main stars of the show thus far.
In total, the WSOP will hand out 88 gold bracelets to those who win live tournaments at the Rio in Las Vegas. Entering Monday's action, 44 have been awarded ten days prior to the start of the 52nd annual Main Event.
Phil Hellmuth is an Absolute Beast
At age 57, Hellmuth is playing his best poker, and that says a bunch considering he entered the series as the greatest performer in WSOP history. The "Poker Brat" extended his bracelet record to 16 by shipping Event #31: $1,500 No-Limit 2-7 Lowball Draw and has four other final table appearances this month.
Perhaps the most surprising part about Hellmuth's incredible performance thus far is that his success has been exclusively in non-hold'em events. You can go ahead and throw away the "he's only great at no-limit hold'em" argument, and we'll forget how he went on a 10-minute f-bomb spree and jokingly threatened to burn down the Rio after suffering a bad beat a few weeks ago.
Hellmuth, Koon Lead Player of the Year Races
Tired of hearing about Phil Hellmuth? Apologies, but it's kind of hard to avoid talking about the biggest star of the show at the 2021 WSOP. Through just over one month, the 16-time bracelet winner holds a steady lead in the traditional Player of the Year race, while GGPoker's newest ambassador Jason Koon tops the Velo No Limits POTY standings.
WSOP Player of the Year Standings
Rank
Player
Country
Points
1
Phil Hellmuth
United States
2,598.59
2
Anthony Zinno
United States
2,231.10
3
Jake Schwartz
United States
2,121.52
4
Ryan Leng
United States
1,915.80
5
Ari Engel
United States
1,863.55
6
Dylan Linde
United States
1,821.72
7
Jason Koon
United States
1,660.20
8
Daniel Lazrus
United States
1,613.05
9
Kevin Gerhart
United States
1,599.45
10
Scott Ball
United States
1,588.85
Velo No Limits Standings
Rank
Player
Country
Points
1
Jason Koon
United States
1,660.20
2
Daniel Lazrus
United States
1,613.05
3
Scott Ball
United States
1,493.40
4
Bin Weng
United States
1,477.09
5
Pete Chen
United States
1,470.58
6
Michael Noori
United States
1,376.27
7
Dalibor Dula
United States
1,317.32
8
Carlos Chang
United States
1,301.45
9
Ran Koller
United States
1,260.36
10
Tyler Cornell
United States
1,197.65
The winner of each leaderboard receives $15,000, while second place earns $7,500 and third place takes home $5,000. Players are eligible to cash in both Player of the Year races.
Adam Friedman with a Three-Peat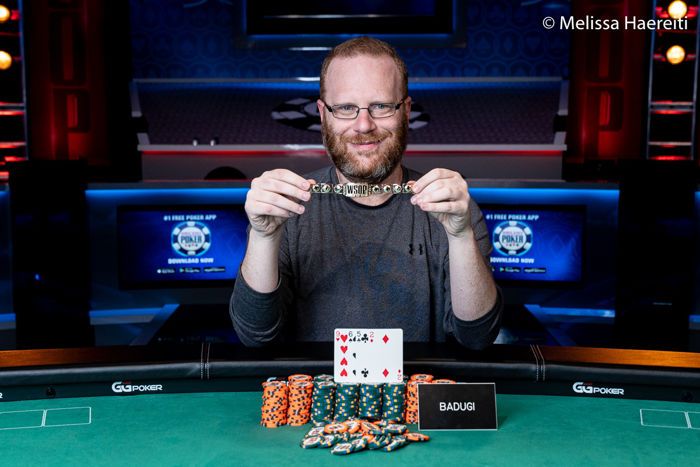 Adam Friedman won his fourth bracelet, rallying to deny Hellmuth his 17th WSOP title in Event #36: $10,000 Dealer's Choice Championship. That's an impressive accomplishment on its own, but wildly wasn't actually the biggest story here.
Friedman's win was his third straight in the same event, the first time that's happened in the 52 years of the World Series of Poker. He's sure come far since he was known as the WSOP "Agony of Defeat" guy in 2005.
Read more about Friedman's win here.
Doomsday Predictions Were Off Base
There were many reasonable doubts that the 2021 WSOP would make it through unscathed. After all, we're still in the midst of a global health pandemic. And although there are vaccines out there to combat the severity of the coronavirus and minimize the spread, none of the vaccines are 100% effective.
Hence, why many predicted a COVID-19 outbreak during the WSOP even though players are required to be vaccinated. But those projections haven't, at least to this point, been accurate. No events have been canceled and there haven't been any reports of players becoming sick from COVID-19 despite thousands of players packed into the Rio convention center for over a month. Shout out to science.
Anthony Zinno Doing Damage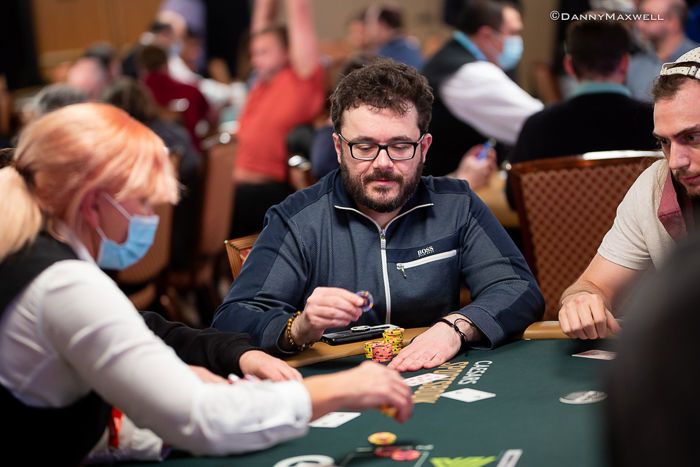 Anthony Zinno entered the 2021 World Series of Poker with two gold bracelets to his name. The Boston resident now has four with nearly a month left before the series concludes.
Zinno first shipped Event #19: $10,000 Seven Card Stud, a $182,872 score. Less than a week later he earned $160,636 for taking down Event #27: $1,500 H.O.R.S.E.
He didn't make the cut for 2021 Poker Hall of Fame nominations in his first year of eligibility at age 40, but he'll be given more consideration next year, especially if he keeps up the dominance at the WSOP.
Numerous Big Name Pros Haven't Arrived
Most knew that this year's WSOP would go on without certain players due to the European travel ban and vaccine requirement. Alex Foxen and Kristen Bicknell, for example, have been vocal on Twitter opposing any sort of mandates. They haven't disclosed their vaccination status, but it's no surprise they haven't competed in a WSOP event this fall.
A number of other high-profile players have been M.I.A. at the series, for reasons of which most haven't disclosed. That includes Chris Ferguson, Phil Ivey, Todd Brunson, Chris Moneymaker, Jamie Gold, Jeff Madsen, Huck Seed, and Vanessa Selbst. Moneymaker and Gold, two past Main Event champs, announced they wouldn't attend the series due to COVID-19 concerns.
Reunion Surpasses $5 Million Guarantee
Given that many players are excluded from competing, there were some questions as to whether Event #4: $500 The Reunion No-Limit Hold'em would reach the 12,000 players needed to hit the $5 million guaranteed prize pool.
After the Day 1a session, the first of three Day 1 flights, concluded with 2,649 entries, it appeared there might be some overlay. But Day 1b had 4,455 entries and Day 1c brought in 5,871 players, bringing the total to 12,973, just enough wiggle room for the WSOP to avoid overlay.
On the whole, attendance is down in most events around 20% compared to the same event in recent years. That was to be expected, however, considering most European players an all unvaccinated players haven't been able to compete. Overall, attendance at the 2021 World Series of Poker has been a positive given the unusual circumstances.
Follow the 2021 WSOP here!