Dan Walker's progress in this year's Strictly continues to surprise people, including me, having predicted his week ten rumba would see him exit the show.
He has now made it to week 11, aka, the quarter-final, and looks to have numerous factors in his favour suggesting he could survive again and make it through to next week's semi-final.
He will dance tango to the stirringly dramatic 'Santa Maria' by Gotan Project and could not have asked for a better track to sell this ballroom routine with.
Nadiya narrative
Nadiya has proved her worth in this series as both teacher and choreographer, and given this will be a first ever tango for her in the main Strictly competition, she will be doing her utmost to ensure it is a hit with the judges.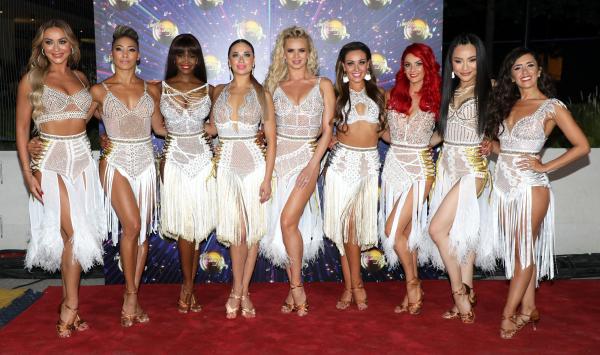 Nadiya has never made it past the quarter-final so there looks to be a ready-made storyline there for the producers to incorporate tonight and help boost Dan's support.
Given his highest score this series is 31, there also looks to be a clear window for him to achieve a series-best 32 or higher which would also probably go a long way towards Dan's potential survival.
We know Dan has been polling well in this series and if they put his routine on late and eulogise him, there is a fair chance he can even earn a higher public vote than John.
John will dance one of two salsas on the night, with AJ also tasked with this tricky fast Latin routine. AJ looks to have the better of the salsa music with her and Kai's choice of 'Rhythm Is Gonna Get You/Get On Your Feet' by Gloria Estefan lending itself much more to an authentic salsa compared to John and Johannes's 'We Are Family' by Sister Sledge.
Also potentially in AJ's favour, she looks more likely to earn the later running order slot, and along with Rose, she is probably in the mix to earn the pimp slot.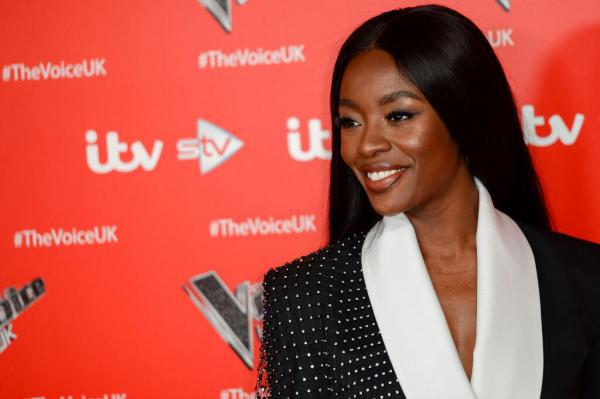 We can unearth a fast Latin formline with John doing much better than AJ with his week eight, 38-scoring samba compared to AJ's week four, 28-scoring samba but that may well prove deceptive.
AJ went wrong with her samba that evening, it was much earlier in the series run, and the narrative tonight could even be teed up for the salsa offering AJ the chance for fast Latin redemption.
Dance-off danger for John?
There has also been a sense of generous scoring in play with John in this series, he missed a full day's training on Tuesday, and a glaring aspect of his Latin routines, yet to be highlighted by the judges, is that Johannes consistently outshines him.
So if, as expected, John is on early, potentially opening the quarter-final, there is the distinct possibility of a John deramp and a risk he drops down the leaderboard.
You still have to think the dream final, as far as TPTB are concerned, would be Rose vs AJ vs John.
So if John is scored mid-table or below, it will most likely only be done with a view to him winning the dance-off against Rhys.
We as good as know Rhys is polling last with viewers. We also know the show was happy to get rid of Tilly last week, who was polling second last. Logic suggests the show has decided to get behind the-more-popular-with-viewers Dan, despite him being an inferior dancer to both Tilly and Rhys.
Dan's unexpected progress has been generating plenty of column inches which is another reason why the show will probably be happy to play devil's advocate again, and enable Dan to survive the night while avoiding the dance-off.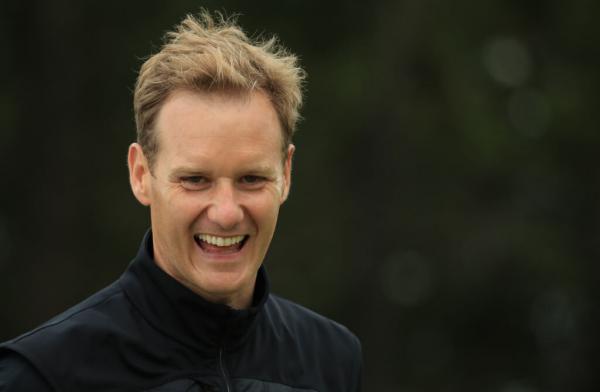 Might Dan be topping the public vote? Can Dan go all the way to the final? Is the BBC fixing it for Dan to win? All the speculation surrounding Dan's progress makes for a compelling narrative heading into the semi-final.
We saw Chris Ramsey have a similar run back in 2019 when he made the semi-final and like Chris during that series, Dan could also be seen as the perfect fall guy in this year's semi-final. In other words, someone who can be portrayed as totally outclassed, and dispatched with the minimum of fuss.
Tango trouble
Rhys has the specialist Argentine tango to try and navigate. The song choice of 'In The Air Tonight' by Phil Collins immediately casts doubt over how well it is going to go for him, and last night's rehearsal footage looked unconvincing.
The song is certainly not a classic AT track and Rhys is being asked to perform AT on the back of John's 39-scoring, pimp-slotted AT last week. Rhys's pro partner Nancy also has no past form dancing AT and we know it is perceived as so difficult that many pros choose to avoid it during the series run.
So with Dan seemingly able to dodge bullets better than Neo in The Matrix, and Rhys looking on shaky ground, Rhys has to be the recommendation for tenth elimination at 2.56/4 or better on Betfair.
Poised to return to the top of the judges' leaderboard appears to be Rose who has a showcase American Smooth to charm viewers with.
Natalie Cole's 'This Will Be (An Everlasting Love)' should lend itself perfectly to a feel-good, romantic routine, and among the five quarter-finalists she is the only one who looks nailed on to progress to the semi-final.
And if Rose is hitting the heights of a top scoring 39 or 40 tonight, she looks likely to land the highest scorer spoils, and we can probably anticipate her price on the Betfair Winner market coming in from an already skinny 1.251/4.