After a tumultuous Champions League draw we finally had our Round of 16 fixtures with Lionel Messi's PSG facing his former rival Real Madrid in a tie that will have a special taste for the Argentinian and also for Sergio Ramos.
The Spanish club could feel a bit unlucky after seeing Benfica on the first draw that was void and then PSG on the final one, but the truth is that Los Blancos are the biggest champions of the competition and should not fear any club at all.
For me it's a tie without a favourite and it will be exciting to see Lionel Messi returning to Madrid and restarting an old rivalry he had for so many years as a Barcelona player.
I'm sure Messi will try to bring his best football and score some more goals against his old rival, but Real Madrid also has a great squad and is playing very well at the moment, so, I'm expecting a very interesting tie to watch and enjoy.
Despite Cristiano, Atletico still have a good chance of qualifying against Man Utd
Atletico Madrid will also have a nightmare returning to haunt them in the shape of Cristiano Ronaldo, who scored a lot of goals against them, especially in big occasions like Champions League finals.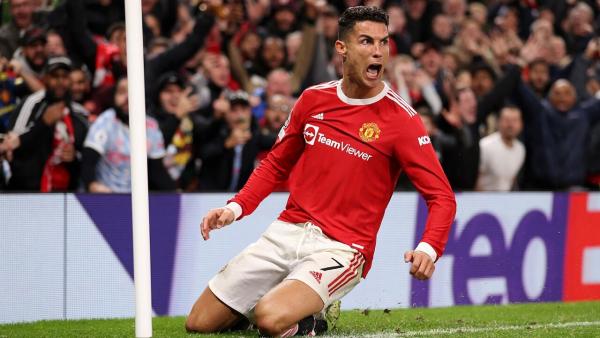 It's not a good patch of form that Atletico are going through so I think they had a nice draw as Manchester United aren't in a good phase either which should lead us to a 50-50 clash in which Diego Simeone's formation will have a good chance to reach the quarter-finals.
UEFA's mistake at the draw is unacceptable
The Round of 16 draw had a big problem that led to a repetition in the afternoon, and I think this is the kind of unacceptable mistake in such a high calibre competition.
It was a kind of amateur mistake we are not used to see in UEFA organisations, especially in such an important moment for the best European clubs, so, it was something to not repeat, and I think that some clubs were right by complaining about the event and its consequences.
Hulk an example to follow by other Brazilians playing abroad
The Brazilian attacker Hulk was the star of the season in Brazil ending as topscorer in the Brazilian League and Brazilian Cup, as well as League MVP, so, it's now clear that many Brazilian players that are not shining abroad anymore can still recover their strength and quality by returning to their home country.
Just like we are witnessing with other players like Marcelo (R.Madrid) or Paulinho (Guangzhou) that are considering and negotiating a potential return to Brazil to give a new breath to their careers and who knows return to Tite's mind before the World Cup.
I think this could be a great step for many Brazilian players in the future.
Brazilian football has quality and could add to that by receiving players that were stars in Europe and other continents in different phases of their careers since they have enough experience and pedigree to add a lot to the clubs they sign for.
Of course, Hulk has taken profit from getting to Atlético-MG at the right time because the club has a great squad and a very experienced manager, but his contribution for the team's success was huge and I'm sure that many players in similar circumstances could find the right motivation to return to Brazil in the future by watching how well things turned for Hulk at Atlético.