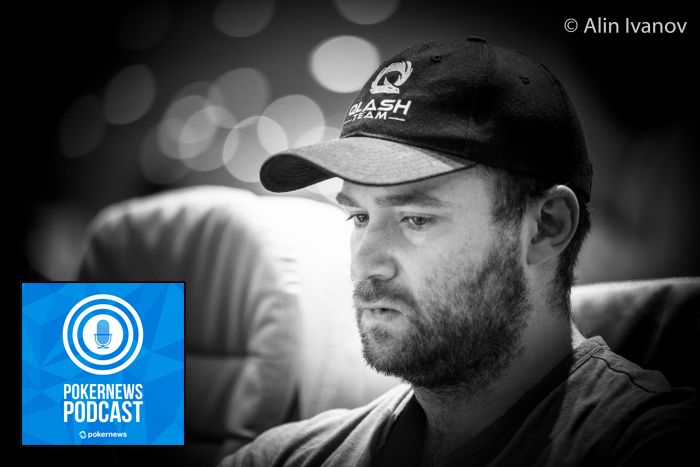 In the latest PokerNews Podcast, Chad Holloway chats with Eugene Katchalov, Ukraine's all-time money leader, about his harrowing escape from Kyiv as Russia invaded. The World Series of Poker (WSOP) bracelet winner and World Poker Tour (WPT) champ documented his experience in real-time via Twitter, which gave his followers a glimpse into civilian life during war.
"Feels surreal, like being inside of a war movie. Don't know anyone who expected it to get this bad," Katchalov tweeted.
He also informed his Twitter followers that he found a few hotel rooms in a local village and "will likely spend at least a few days" there. Later in the day, he decided to change up his plans and head toward the border, which he crossed after being stuck in "massive traffic and hoping there will be gas to fill up along the way."
Katchalov spoke to PokerNews about what he and his wife experienced, as well as what they're doing now to help family, friends, and other refugees looking to get out of Ukraine.
Katchalov, who retired from poker in 2018 to switch to E-Sports, is Ukraine's all-time winningest tournament player with $9.2 million in cashes while Yevgeniy Timoshenko is in second place with just over $7.8 million.
While this is a poker podcast, the topic discussed is much bigger than the game.
Time Stamps
Time
Topic
00:24
Welcome to the PokerNews Podcast
01:00
Eugene Katchalov joins the show
01:44
When did you decide to flee Kyiv?
03:15
Preparing for the worst
04:40
It's go time
05:50
Panic in the streets
06:40
Hitting traffic
08:15
Decision to head to the border
10:40
Trying to syphon gasoline
11:42
Did your poker status put you in jeopardy?
13:08
What inspired you to document the experience?
14:25
Was the response from the community helpful?
15:30
Seeing a massive explosion
16:17
Eugene's thoughts on Ukraine/Russia tension
18:06
Thoughts on Ukrainian President Volodymyr Zelensky
19:51
Any fear of being conscripted?
21:00
Wife's business near missile strike
22:10
International Rescue Committee
23:35
The poker community's support can do a lot of good
24:16
Will you return to the United States?
26:00
Why now is a critical time
27:50
How you can help
Tell us who you want to hear from. Let us know what you think of the show — tweet about the podcast using #PNPod, and be sure to follow Sarah Herring and Chad Holloway on Twitter.
Subscribe to the PokerNews Podcast on Apple Podcasts here!
Check Out Past Episodes of the PN Podcast Here!


Chad Holloway
Executive Editor U.S.
Executive Editor US, PokerNews Podcast co-host & 2013 WSOP Bracelet Winner.
Source link