Bring on the chaos
Timing in cricket, just as in life, is everything. So just when there are murmurings of T20 becoming predictable and new formats threatening its superiority, a potentially chaotic World Cup could be bang on time.
India and England remain the teams to beat and it is fair that they head the outright market, but my goodness there is an opportunity for a big-priced bolter to master quixotic conditions or, frankly, just get lucky by winning more than fair share of tosses.
The tournament in Dubai, Sharjah and Abu Dhabi has all the ingredients for anarchy. Tired and worn surfaces could level up the bowling units. And a toss bias for the chaser – which made the Indian Premier League so profitable – may have captains sweating more at the coin flip than Dre Russ in full, brutal flow at the death.
Group One: England West Indies South Africa Sri Lanka Bangladesh
Group Two: India New Zealand Pakistan Australia Scotland TBC *Top two qualify
In Abu Dhabi and Dubai, more than 60% of matches were won by the side batting second. In Sharjah, it was more than 70%. In 25 night games in the IPL, 17 were won by the chaser. Why? Dew made the ball hard to grip for the fielding side and the ball zipped off the pitch for the batter. Second-innings powerplays dwarfed first-innings returns.
The IPL can tell us a lot about the sort of side we want to be following. Chennai and Kolkata contested the final largely because they batted with aggression. They looked to boss the powerplays. They prioritised boundary hitting. They did not prioritise mean bowling units. Both were keen on using only five specialist bowlers.
The blueprint
Pinning your hopes of that sort of blueprint working again could be the best way to make sense of a competitive field where there is no standout, all-singing, all-dancing team.
It is relatively easy to make a case for swerving India and England at 3.259/4 and 4.904/1. Why do we want to be betting skinny jollies when we have slow pitches and a toss bias? Not to mention India's issues with Virat Kohli and Hardik Pandya.
England fit the bill in terms of batting intent. It is a guarantee they will not over value their wickets. But they could fudge their XI. Eoin Morgan's form is causing a distraction and they are suddenly unsure of best-laid plans years in the making.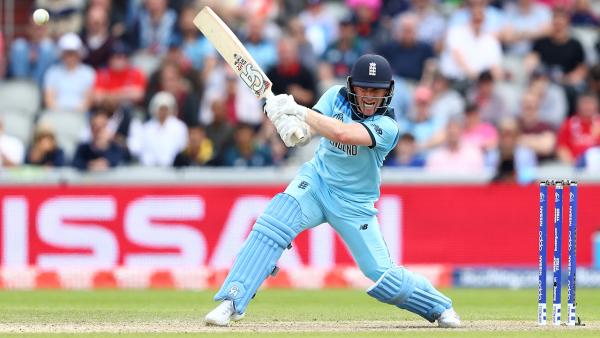 With around 85% of T20 matches won by the team hitting the most boundaries, it would be remiss not to understand precisely how much intent each batting unit boasts. By filtering two-year data in all T20s, the teams are ranked as follows for batting power and bowling nous (boundaries conceded).
Boundary % ranking (boundary economy ranking in brackets)
1) England (3)
2) West Indies (7)
3) Pakistan (=5)
4) Sri Lanka (3)
5) India (1)
6) Australia (2)
7) New Zealand (6)
8) South Africa (=5)
9) Bangladesh (3)
There are significant takeaways from those numbers. First, if you can ignore the uncertainty in the England ranks and possible pitfalls on slow surfaces, they are not a horrific wager. More importantly, they back up our swerve of India who are probably favourites for batting power. This chart suggests that's a myth.
Ordinarily we would be all over teams which boast miserly bowling units and well-balanced XIs with at least six bowling options. But we expect the pitches to reduce the gulf in class.
It should be all about giving the ball a biff. We are having to think on our feet, abandoning what we have learnt to be true over so many years.
Pakistan zindabad
So step forward Pakistan. We were waiting for their boundary percentage data before committing. If Sohaib Maqsood and Azam Khan were starters, they would have run England close for top spot. Instead they more than hold their own.
What is particularly cute about Pakistan is their ability to master conditions. This is essentially a home tournament for them. Between 2016 and 2018 they won 11 games on the spin, vanquishing West Indies, Sri Lanka, Australia and New Zealand.
Their front three of Babar Azam, Mohammad Rizwan and Fakhar Zaman rivals the best in the business. They are just 0.1% on average behind England. West Indies, of course, lead the way for power in the front three. But look at that gap between the holders' batting ability and bowling ability. We do need a little bit of skill on our side and Pakistan's bridge the divide nicely.
South Africa have been the pick to make a surprise surge but they have an awful lot of work to do with bat and ball, Australia are a mess and New Zealand appear to now be in the realms of 'the overrated'. See more in our in-depth team-by-team guide, which includes player-by-player boundary percentage.
Sri Lanka's numbers are interesting. They have tuned up nicely, admittedly against weak opposition. We suspect they won't have the class to live with the better sides but could it be that their carefree nature, a few toss wins here and there and a surprisingly thrusting young team remind us precisely why everyone fell in love with T20 in the first place?
Sri Lanka are 76.075/1 for the win. It's a big ask. The 15.014/1 they reach the final has more appeal. As for Pakistan it's about deciding whether to plump for the glory or the glorious run – 8.4015/2 to lift it or 4.3310/3 for the last two. Zindabad.
**
The T20 World Cup starts here…on Cricket…Only Bettor