December 06, 2021
Jon Sofen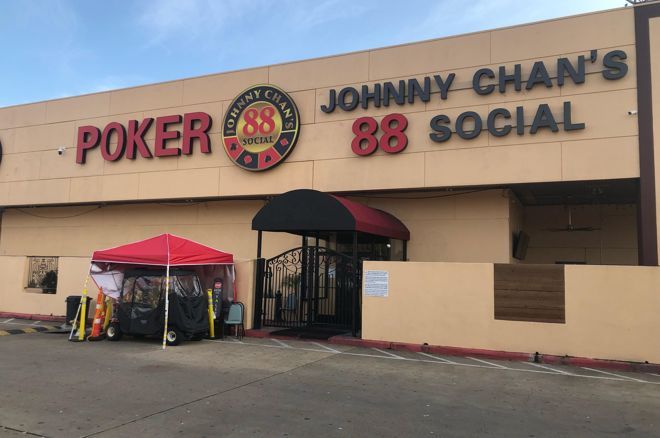 Johnny Chan's 88 Social poker club in Houston mysteriously closed its doors this past weekend, presumably temporarily. Mike Matusow, who said on "The Mouthpiece" podcast Monday that he's contemplating purchasing the card room, spoke with the 1987 and 1988 world champion privately about the situation.
It's been a strange few days for those who follow poker in Texas, and many questions remain unanswered. Some are wondering if a major scandal is brewing involving poker in the Lone Star State.
Texas' poker laws differ from most other states. Technically, casino gambling isn't legal, but card room owners have found sort of a loophole in the law that permits them to operate as a membership-based club as opposed to a traditional casino. They can't collect rake or they'd be breaking the law, and instead charge players a membership and/or seat fee to play.
Some politicians argue that poker isn't legal in Texas at all, even if the card room operates as a membership club. But the game has exploded in recent years in the state. Million-dollar guaranteed tournaments and massive cash games have become prevalent in cities like Houston and Austin.
A recent video released by Dolcefino Consulting, who some players speculate was hired by Prime Social, attempted to highlight some of the grey-area shenanigans with a "gotcha" undercover strategy.
Continued Scandals Bad for the Legit Texas Poker Rooms
Continued scandals could ruin everything for those who are operating legitimately in Texas. Chan purchased the old 52 Social poker club in Houston earlier this year and renamed it 88 Social. The card club began to grow in terms of popularity slowly, and even promoted a winter series in December featuring some six-figure guaranteed events.
That series never took place and was canceled due to financial shortages. Now, the room is closed down temporarily, and players with lockboxes are reportedly unable to cash out.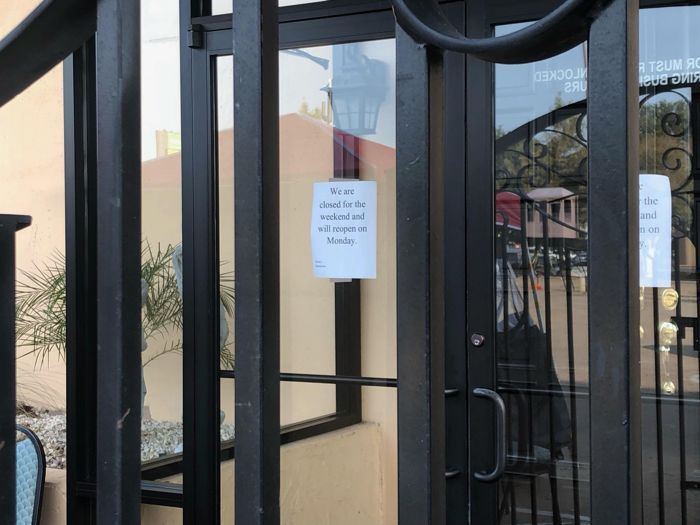 Sign on door Monday, December 6, 2021 informs customers that 88 Social is temporarily closed.
Matusow began his Monday podcast, which is available on YouTube, by informing his viewers that he'd spoken to Chan, although the Poker Hall of Famer refused to come on his show.
According to a story told by Chan to "The Mouth," while Chan was in Las Vegas competing in the recently-completed 2021 World Series of Poker (WSOP), his business partner robbed all the money from the bank and the safety deposit boxes from the card room.
Matusow is the messenger in this case, and even he appeared a bit skeptical of some of Chan's claims.
"I'm sure there's a lot of truth to that, I'm sure there's a lot of other things to it," Matusow said on his podcast about Chan's comments to him. "I'll find out shortly."
Matusow to Invest in Card Room?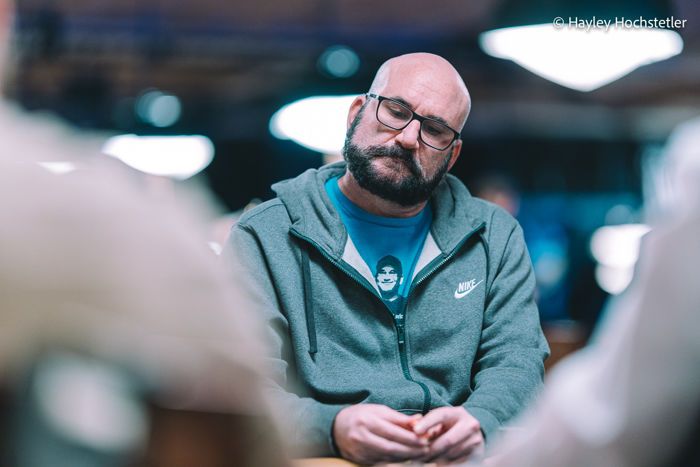 Mike Matusow
Chris Moneymaker and Doug Polk have already publicly stated in the past they've had interest in opening a poker room in Texas. You can now add Mike Matusow to that list.
After briefly addressing the Chan situation on his podcast, the four-time WSOP bracelet winner revealed some surprising news to his viewers.
"I've been on the phone with some people, very close friends of mine, to discuss buying the club, and me moving from Vegas to Houston," Matusow said. "I know that could come as a shock to most of you but I've been debating moving to Texas for close to two years now, so it's not anything out of the ordinary."
Matusow just might have an excuse now to move to the Lone Star State.
"I see this as a business opportunity for a club that was doing really well before this happened," Matusow continued. "So, I've got a bunch of phone calls set up for tonight just to see what we're going to do."
He made it clear that nothing is official at this point and said he's going to further discuss the potential business venture with his partners. If they determine it's a smart play, as he said, the group will move forward into more serious talks about buying Johnny Chan's 88 Social.