January 03, 2022
Jon Sofen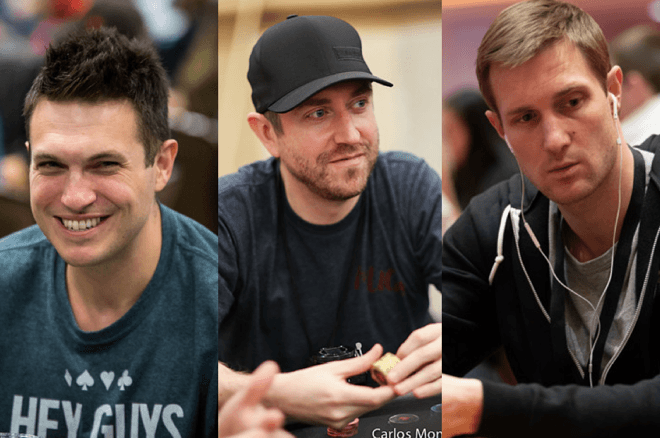 Three prominent poker pros are joining the ever-growing Texas poker industry as majority owners of the popular Lodge Poker Club in Austin.
Doug Polk is teaming up with vloggers Andrew Neeme and Brad Owen to operate the largest card room in Central Texas — The Lodge Poker Club, dubbed the "Lodge Mahal."
The Lone Star State is a unique place for poker as the laws differ from most states. Accepting rake on individual pots would be a violation of state laws, so the card rooms operate as membership clubs and charge monthly membership fees and/or daily/hourly seat fees.
Taking on an Exciting New Challenge
Polk, who is now unretired from poker officially for the umpteenth time, floated the idea of one day opening a room in Texas. The Upswing Poker founder announced his new business venture in a brief YouTube video.
He explained in the video that when he moved to Austin from Las Vegas in 2021, he didn't realize just how prominent poker was in the state. After visiting some card rooms and seeing just how huge the game has become in Texas, he became interested in opening his own club.
In the end, as he mentioned in the video, he determined it would take up to 18 months to build a room from scratch. So, he instead opted to purchase a stake in an established room.
Owen told PokerNews: "The group that I'm involved in, which includes Doug and Andrew, owns the majority."
"The previous owners still own a lot," he continued. "We're just teaming up with the previous owners."
The trio of poker pros aren't the only high-profile players to enter the Texas poker space. Johnny Chan, who recently sold his 88 Social Poker Club in Houston, had some financial issues and a dispute with his co-owner.
Big Plans for the Future
Owen and Neeme are the two most popular vloggers. They host meet-up games (MUGs) all around the country. The tag team duo has now added a third member of the crew in Polk.
"Brad and I have kicked around the idea of an ownership role in Texas for years, but it was tough not being based there," Neeme, a Las Vegas resident who grew up in Michigan, told PokerNews. "Doug approached us about partnering up and it all became much more doable. We've been having calls and meetings for months now."
Although the iconic poker vloggers will continue to reside in Nevada, Neeme said they'll be out in Austin "regularly." Polk said in the video that he will commit to playing twice weekly at his new card room.
The Lodge is the largest poker club in Central Texas with 60 card tables in use. The newly renovated property is also one of the most aesthetically pleasing places to play poker in the Lone Star State. Owen is already stoked to host what could be their biggest MUG ever in late January, along with the first major tournament at The Lodge since the new owners took over.
I started my YT channel after watching and being heavily inspired by @DougPolkVids and @andrewneeme. Today, the thr… https://t.co/K3Cz0hfwwV
— Brad Owen (@TheBradOwen)
"The highlight of that week will probably be the Tuesday meet-up game that I anticipate will get 20 or more tables of $2/$5," Owen said.
But it won't be the only big event at The Lodge from January 24-30. On January 26, the Monthly Monster Tournament, a $600 buy-in no-limit hold'em event, begins. And Owen projects the prize pool could hit $1 million, twice the tournament's $500,000 guarantee. There will be eight Day 1 starting flights.