November 22, 2021
Jon Sofen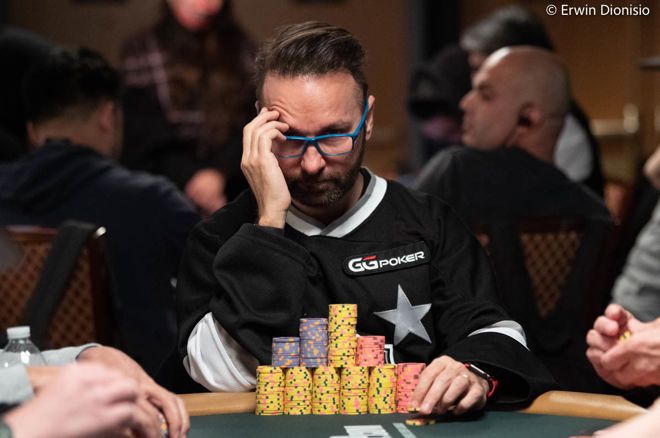 Daniel Negreanu has been one of the top performers at the World Series of Poker (WSOP) during the Rio All-Suite Hotel & Casino era, which comes to an end Tuesday. But he only won one bracelet inside the Las Vegas casino over a 17-series span, and it's one of the most confusing stats in WSOP history.
Early Sunday morning, Negreanu held a 2-1 chip lead at one point with three players remaining in Event #84: $50,000 Pot-Limit Omaha. Jeremy Ausmus and Phil Hellmuth, seeking to extend his bracelet record to 17, were the only two players that could stop him from ending an eight-year bracelet drought.
As the blinds became a huge factor, card distribution wasn't on the GGPoker ambassador's side. Negreanu would go on the finish in third place, Hellmuth took second, and Ausmus won his third bracelet.
"When I started out my career, the first eight final tables I made, I won. Well, that's not normal."
His failure to capture the bracelet was his ninth top three finish in live WSOP events since the last time he won a World Series of Poker title in 2013. He explained his theory on his lack of being able to close at the final table.
"Luck, ultimately this is what I think a lot of people don't realize about poker," Negreanu told PokerNews. "The long run, we won't ever get there. Everyone's gonna go through phases of losing. When I started out my career, the first eight final tables I made, I won. Well, that's not normal."
Negreanu returned to the Rio at noon to late register on Day 2 for Event #85: $50,000 High Roller. Once again, he spun up a stack and reached yet another final table. And like the PLO high roller, he couldn't quite get over the hump and was eliminated in third place for the second time in the same day.
Negreanu's Rio Performance Over the Years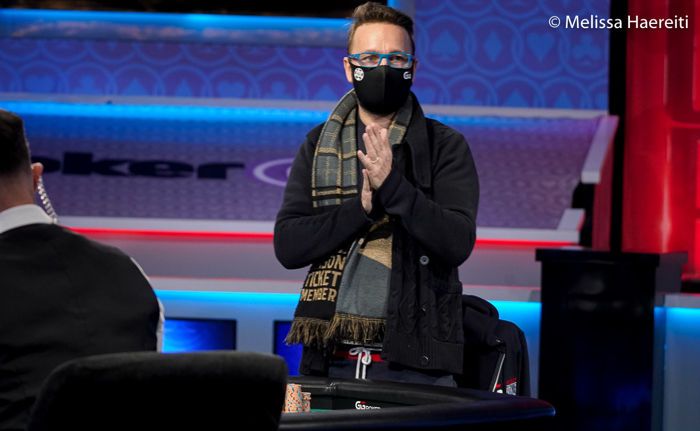 Negreanu's lone bracelet at the Rio came in 2008, a $2,000 buy-in limit hold'em tournament. Since then, he's come up empty numerous times in deep runs. In 2019, he twice lost heads-up for a bracelet, one to John Hennigan in a marathon match in $10,000 seven card stud. And the other was against Keith Tilston for a $100,000 high roller title.
For sports fans with the mentality that nothing but championships matter, they might claim Negreanu's performance at the Rio has been underwhelming. But if you're looking at it from an overall perspective, despite only having won a single bracelet, his accomplishments at the WSOP in Las Vegas the past 17 years have been incredible.
"I'm always a consistent performer while I'm there," Negreanu said, which is an accurate statement despite his lack of racking up bracelets at the Rio.
Negreanu won Player of the Year in 2013, and briefly won it in 2019 before a re-calculation discovered that Robert Campbell was the champion. He's been among the POY contenders for the better part of 15 years, year after year, including 2021. And he's reached 26 final tables at the Rio since 2005, one of the more impressive WSOP stats you'll ever find.
World Series of Poker Career
Negreanu has competed in the World Series of Poker since the late 1990s, back when it was hosted at Binion's on Fremont Street. His first bracelet, in a $2,000 pot-limit hold'em tournament, was also his first cash. That came in 1998, five years before he'd win his second bracelet — $2,000 limit S.H.O.E.
The long-time PokerStars ambassador won a third bracelet at Binion's in 2004, one year before the series moved to the Rio. He took down a $2,000 limit hold'em tournament on his way to winning his first WSOP Player of the Year title.
It took until the fourth year at the Rio (2008) before he'd ship another title when he won Event #20: $2,000 Limit Hold'em. Somehow, some way, that was the only bracelet he won at the Rio in 17 years.
That wasn't, however, the only bracelet he won during that period. In 2013, he won a pair of bracelets overseas. And, for the first time, he won a bracelet in a tournament that didn't cost $2,000 to enter. The first was a A$10,000 buy-in NLH Main Event at WSOP Asia Pacific. And the second was a €25,600 buy-in NLH high roller at WSOP Europe in France. He'd go on to win Player of the Year in 2013, the second time in his career.
Daniel Negreanu's WSOP Bracelet Wins
Year
Event
Prize
1998
Event #9: $2,000 Pot-Limit Hold'em
$169,460
2003
Event #23: $2,000 Limit S.H.O.E.
$100,440
2003
Event #15: $2,000 Limit Hold'em
$169,100
2008
Event #20: $2,000 Limit Hold'em
$204,874
2013
Event #5: A$10,000 NLH Main Event
A$1,038,825
2013
Event #8: €25,600 No-Limit Hold'em High Roller
€725,000
Since then, he's been unable to capture another title despite having reached 18 final tables over that span, including online bracelet events. Perhaps a change of scenery to a new location in summer 2022 will help the Poker Hall of Famer get over the hump and win his long-awaited seventh gold bracelet.
Follow the 2021 WSOP here!