By Scott Roeben, on January 26 2022
The beloved Horseshoe brand is returning to Las Vegas!
Caesars Entertainment has confirmed it will turn Bally's into Horseshoe, and the rebrand will be accompanied by a multimillion-dollar renovation.
We first shared word of the rumored Horseshoe rebrand back in March 2021. We first got wind of this news from our friends at the 360 Vegas podcast.
When we first heard the Horseshoe rumor, we made a Photoshop which is now coming in very handy.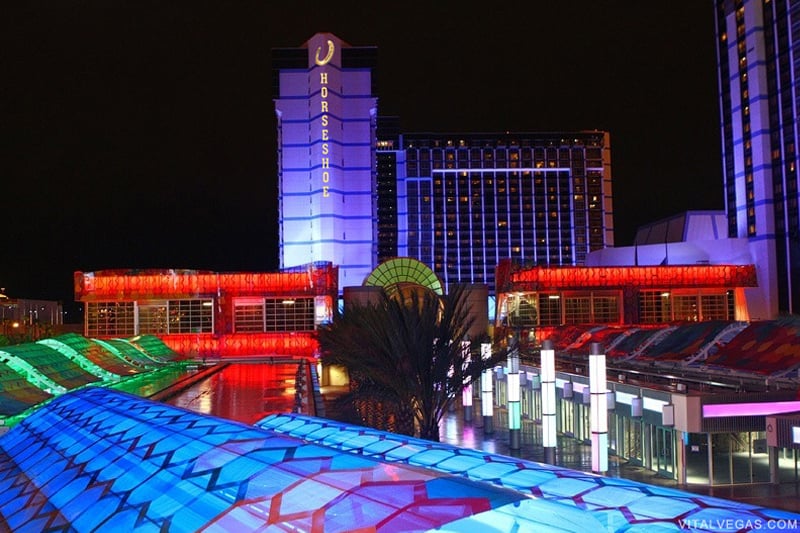 Never doubt Photoshop's capacity for crystal ballery.
It was sort of inevitable the Bally's name would need to go, especially after Tropicana was sold to Bally's Corp. To make things even more confusing, Caesars Entertainment operates Tropicana casinos in Atlantic City, Laughlin and Mississippi.
There will be a quiz.
It's unknown if Tropicana could be rebranded to Bally's, but that would keep rideshare drivers on their toes. We slapped Bally's on the Trop just for fun.
There you go, doubting Photoshop again.
The Bally's transformation to Horseshoe starts in the spring of 2022.
On a related note, how in the hell are we just a few weeks away from spring of 2022?
The return of the Horseshoe brand to Las Vegas is an even bigger deal because it will host the World Series of Poker (WSOP). We shared the rumor the WSOP would move to Bally's back in 2019, and it was confirmed in Nov. 2021.
This year's WSOP happens May 31 to July 19, 2022.
The World Series of Poker, of course, got its start at Binion's Horseshoe, which is now just Binion's.
Caesars Entertainment, then Harrah's Entertainment, purchased Binion's Horseshoe in 2004 and owned it for about 15 minutes, then took the WSOP and Horseshoe brands with them when they sold the place.
But enough with history, what's next for the new Horseshoe Las Vegas?
According to Caesars Entertainment, the rebrand will include "a renovated exterior, new entertainment and food and beverage options, and a reimagined casino floor and public areas."
Here's a look.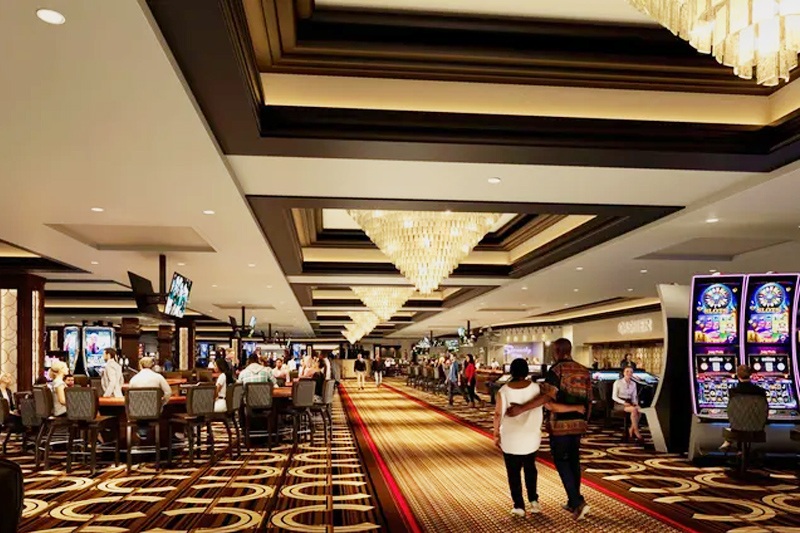 Please try to contain your underwhelm.
It sounds like the new Horseshoe will have some nods to the old-timey one. The news release says, "In keeping with Horseshoe's classic sophistication, the design team will incorporate a handcrafted feeling with tooled leather, dramatic colors, and the brand's signature gold horseshoe iconography."
If there was one word Benny Binion used all the time, it was "iconography."
It will be great to see the Horseshoe brand back in action on The Strip!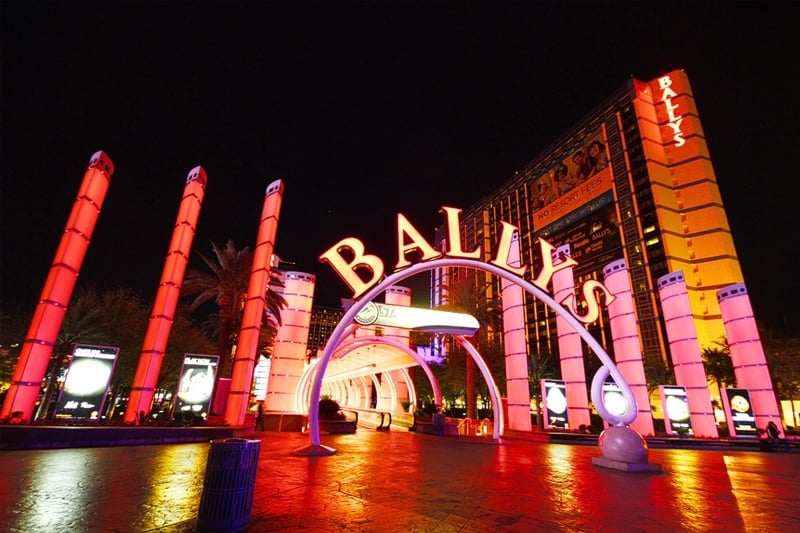 Bally's doesn't look like this anymore. Now, it's going to not look like this even more.
For awhile, it appeared the Seminoles would purchase Bally's, but they moved on and snagged the Mirage. The Mirage will soon become Hard Rock Las Vegas.
With Bally's/Horseshoe off the block, that means Planet Hollywood and Flamingo become the leading contenders for a sale.
Now that the Horseshoe rebrand is being set in motion, we can finally get some restaurants at Bally's following a string of closures.
There are virtually no dining options at Bally's other than a food court. Nobu closed, Sea Thai closed, Buca di Beppo closed, Tequila Taqueria closed and BLT Steak has yet to reopen following its closure due to the pandemic.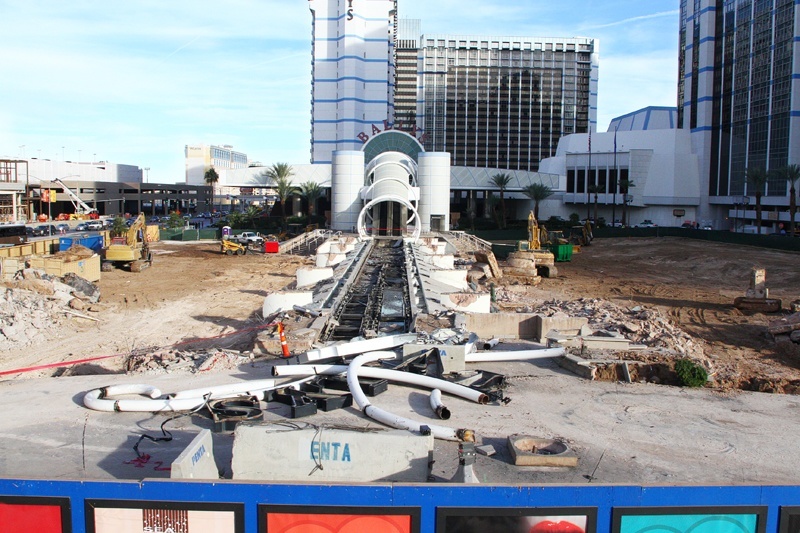 A little Bally's construction throwback action.
We were optimistic confirmation of the Horseshoe rebrand would be accompanied by news the Grand Bazaar Shops would be demolished, but no such luck.
We have shared additional news related to the further integration of Bally's/Horseshoe and Paris, including a new pedestrian walkway. Details of such moves have yet to be announced.
Our fondest hope is Caesars Entertainment will stay true to the essence of the Horseshoe brand: If someone cheats, break their hand.
Wait, not that essence.
The Horseshoe essence where gamblers are treated like royalty and value is king. At least that's what it used to mean.
The news release says, "Horseshoe Casino was started by a gambler for gamblers. Over the years, as the brand expanded to markets across the country, Horseshoe has stayed true to its heritage, holding on to the thrilling spirit of no-limit betting."
Key word: "Spirit."
It's important to set the right expectations for Horseshoe Las Vegas. It won't magically be an oasis of lower table minimums or looser slots.
What the new Horseshoe will be is something more interesting than Bally's.
The transition from Bally's to Horseshoe will be completed by the end of 2022.